My website traffic has grown 2.5x in the past year.
More website traffic often means more interest in your products and services. If you want to boost your business in 2018, getting more people to look at your site is one of the goals to aim for. But how?
This post lists 7 reasons for this growth. See how they can help you improve your web presence.
| Year | Blog posts | Page views |
| --- | --- | --- |
| 2012 | 0 | 1171 |
| 2013 | 0 | 1194 |
| 2014 | 15 | 4422 |
| 2015 | 10 | 5822 |
| 2016 | 37 | 21,838 |
| 2017 | 49 | 53,580 |
| 2018 | 29 | 103,970 |
Introduction
This post includes my own stats and personal experience. What works for me might not work for you.
But lots of other business owners are seeing positive results from doing similar things.
Reason 1: Creating content consistently
The biggest contributor to my success? Creating relevant, helpful content on a consistent basis.
It's what I call relentlessly helpful marketing, and I've put regular blogging at the heart of that process.
In 2017, I published 49 articles on my blog.
How long did that all take? Check out How long does it take to write a blog post?
Content that has performed well for me in 2017:
Want to find out what your best-performing blog content is? Order my free report:
Minimum table stakes for website success: publishing well-written content on a regular basis.https://t.co/2V5gi3qoRe#UnclogYourBlog pic.twitter.com/qU7Pg5nnWn

— John Espirian (@espirian) January 8, 2018
Reason 2: Joining marketing communities
2017 was my first full year as a member of these marketing communities:
Joining these communities has improved my marketing, which has had a positive effect on traffic to my website.
I go into more detail about the benefits of being a member of ATOMIC and the CMA in How marketing communities can help businesses grow.
Reason 3: Increasing confidence and personality
Confidence comes with practice, and that means you feel more comfortable to let your personality show through.
My content used to be a little too safe and lacking in any recognisable 'voice'. But I've thought a bit about my brand identity and have loosened up.
Take my BitmoJohn cartoon character, for example. He's the recognisable face of my content. I wouldn't have had the confidence to create him a couple of years ago.
Reason 4: Reaching new audiences
I've made a conscious effort to reach new people by writing guest posts and appearing on podcasts.
My biggest blogging win of 2017 was having an article about
how to improve LinkedIn engagement
published on Social Media Examiner.
At the time of writing, this post has been shared more than 9000 times 📈
Another positive was appearing on the
Soulful PR podcast
.
Janet Murray's show racks up around 40K downloads per month, so getting on the mic with her was great exposure.
Reason 5: Using analytics and SEO tools
Analytical tools helped me understand how my content was performing. They also helped me look for opportunities to improve my existing content.
Here are my recommended research tools: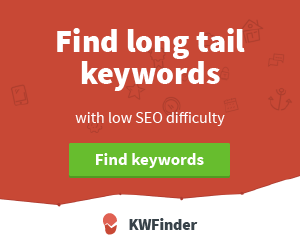 The brand alerts by @BuzzSumo consistently dig up mentions that Google Alerts misses.

Definitely worth a trial if you're serious about your marketing.

(Not a sponsored message!)

— John Espirian (@espirian) December 1, 2017
Reason 6: Improving social promotion
Scheduling less and talking more has improved my visibility on LinkedIn.
Since I started implementing the tips I shared in my Social Media Examiner post, my LinkedIn post and profile views have increased 800%.
I still schedule some content, and my favourite social scheduling tool is Buffer.
Reason 7: Building a mailing list
I started my Espresso ☕️ email community in late 2016.
Rather than having a one-way broadcast, I encourage participation from people in the Caffeine Club. This means I've been able to include their insights in some of my posts.
Espresso ☕️ is still a small list, but the subscribers there want to hear from me. Reminding them about my new content helps to drive up my traffic.
The first handful of people to use my consultancy service have all been Espresso ☕️ subscribers.
Let's wrap up
I can't guarantee that the above steps will produce results for you. I can guarantee that taking no action will mean you fall behind your competitors.
My top tip for boosting your business' web presence is to create relevant, helpful content on a regular basis. Sounds like a tall order? Well, I'm here to help.
If you need a hand with your web content, drop me a line at support *at* espirian.co.uk and let's chat.
Want relentlessly helpful emails? Join Espresso ☕️
Get writing tips, branding guidance, LinkedIn advice, free ebooks, discounts on consultancy and more.
Who wrote this?
John Espirian – the relentlessly helpful technical copywriter
I write B2B web content, blogs, user guides and case studies – all aimed at explaining how your products, services and processes work. I also offer LinkedIn profile critiquing and rewriting.
I work from home in Newport, South Wales and support the (formerly) mighty Liverpool FC 🔴⚽️