Want to build a better online presence
?
NOTE: The Espresso+ membership is coming soon …
Sign up for the free Espresso list:
What you get
.
Sample emails
.
Here are some examples of emails sent to the list.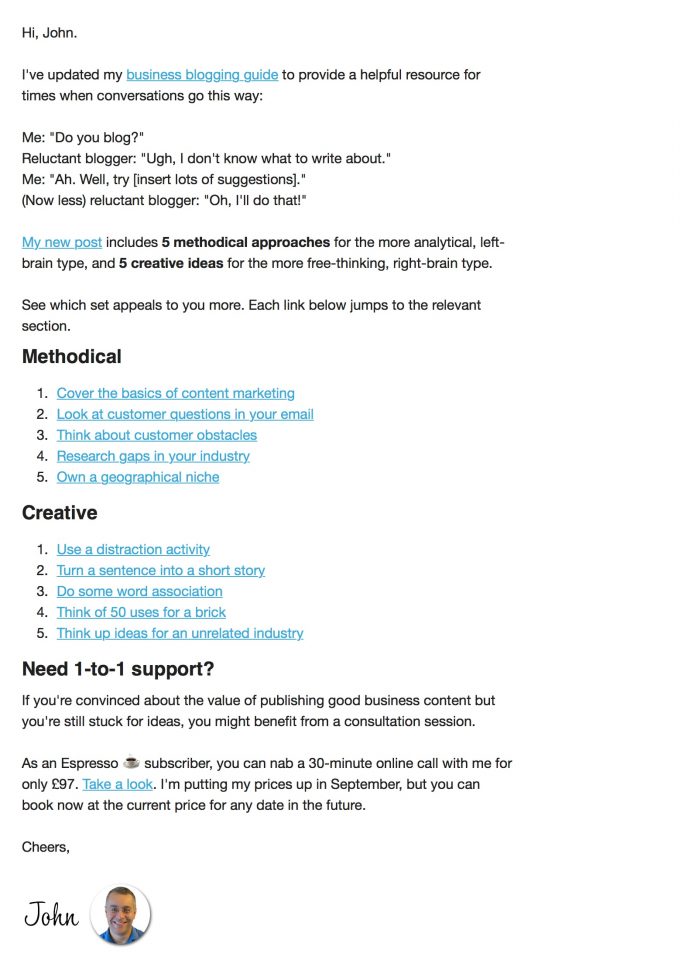 ---
Kind words by subscribers I haven't bribed
.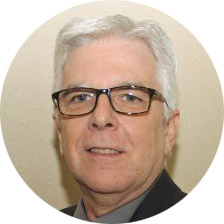 I am taking particular note of your blogging tips.
The concepts are often relevant to many other forms of communication as well.
The amount knowledge John has around technical writing is phenomenal.
He also shares hints and tips about online marketing too and I've already learned so much.
If you haven't already you really should sign up to John's newsletters.
They are so practical, useful and the best bit – actionable.
John, I love your updates. They keep me informed of the latest trends.
I don't know how you keep up with it all and still have a life!
I like how everything I need to know about your post is contained within this email.
Read, absorb, action – perfect for me.
As an editor I really loved this.
Succinct, punchy and informative.