Want to make your event or conference a success?
Organise an official write-up and give your attendees a long-term record of proceedings. This is also perfect for those who don't get the chance to attend or make notes.
Invite me to your event and I'll take all the notes to create the write-up.
The final product will consist of written content mixed with tweets and photos of the event.
If you're running an event, John Espirian does AMAZING event coverage.
This can lead to spectacular results. At CMA Live 18, my tweets generated more than 70,000 impressions on Twitter – more than anyone else at the conference:
Fair to say my #cmalive18 tweets did OK.

Loved this comment @chrismarr101: "Everyone needs a John at their conference."

Minimum bribery needed for that one ?

If you're running an event or conference and need coverage, give me a shout ?? pic.twitter.com/5WxqsmnZGS

— John Espirian (@espirian) June 7, 2018
What are the benefits of an event write-up?
Key speakers are captured onstage
Good-quality photos of each session
Interesting facts, figures and quotes shared on social media
Helps to promote future events
Event write-up examples
Here are some samples of events I've covered:
Do you have any advice for how to cover events well?
Yes, loads. Check out my top tips here:
Will you tweet on our behalf?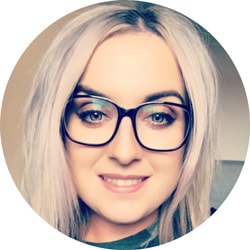 John is the go to guy for all things Twitter.
He is a Twitter genius and a Twitter god at events.
He smashed it at CMA Live 18. Not only is he quick but his tweets capture events perfectly.
Yes!
To publish tweets on your behalf, I'll ask for access to your official Twitter account for the duration of the event. Your social media manager will be able to grant me this access.
Tweets are a great way to capture some of the buzz and excitement around your event, and to share some of the insights from your speakers.
Here are just a few examples:
If you'd prefer not to share updates on social media, I can still capture photos and videos of the day and embed these into the post.

How much does an event write-up cost?
A 1-day event usually costs 2 days of my time (see day rates) plus expenses.
Get in touch to let me know about your event and I'll give you a quote.